Featured Saint: St Montanus, St Lucius & Companions (Died 259)
St Montanus was a disciple of St Cyprian the Bishop of Carthage, Tunisia. St Cyprian was martyred in 258. The soldier who executed St Cyprian died soon after and a replacement soldier was ambushed by rebels. In revenge, eight Christians, a mixture of lay people, Priests and Bishops, including St Montanus, were selected at random for execution. On the day of their execution St Montanus, who had lived a hermit lifestyle, spoke to the gathered crowd, probably a large number of them peasant Christians. He told them to hold dear to their faith, live the life Jesus had asked and never forget Jesus' promise that, "their reward would be great in heaven". All eight accepted execution rather than renounce their Christian faith.
+In the Name of the Father, and of the Son, and of the Holy Spirit. Amen+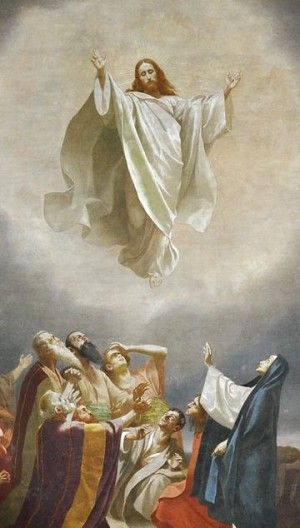 Short Story: Jesus said, "When you pray, …pray this way": (Matthew 6:7)
Our Father, who art in Heaven,
hallowed be Thy name;
Thy kingdom come,
Thy will be done on earth as it is in Heaven.
Give us this day, our daily bread;
and forgive us our trespasses,
as we forgive those who trespass against us;
and lead us not into temptation,
but deliver us from evil. Amen.
Private Reflection: Lord Jesus, in reciting this prayer, I seek your guidance and your forgiveness in the hope that one day, I will share your Kingdom.
Prayer: Day by Day (St Richard of Chichester)
Praise be to Thee, O Lord Jesus Christ
For all the benefits you have given us,
for all the pains and insults which you have borne for us.
O most merciful Redeemer, Friend and Brother,
May, we see you more clearly,
Love you more dearly,
and follow You more nearly.
Day by day. Amen
St Montanus & Companions: Pray for Us
Today's Music Suggestion: One Bread, One Body
+In the Name of the Father, and of the Son, and of the Holy Spirit. Amen+
[To view and enjoy the full Readings for today TAP HERE – Opens in a new Window]