Featured Saint: St Maximilian (274 – 295)
St Maximilian was born in Tebessa, Algeria. His father was a soldier of the Roman Army. At 21, St Maximilian was expected to also become a soldier, however, with his strong Christian beliefs, he refused. He was unwilling to carry out acts of violence contrary to his conscious. He was brought before a court and sentenced to beheading. St Maximilian was one of the first early "conscientious objectors", all martyred for their strong Christian beliefs and refusing to do military service.
+In the Name of the Father, and of the Son, and of the Holy Spirit. Amen+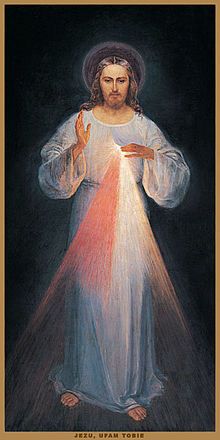 Short Story: Jesus said, "Whoever is not with me, is against me." (Luke 11:23a)
Thoughts: Perhaps one could add, there is no sitting on the fence, the decision to be a true follower, is ours alone".
Private Reflection: Lord Jesus, may I spend today completely in your service; you are the source of my life.
Prayer: When Working (by Jacob Boehme)
Give me, dear Lord, a pure heart and a wise mind,
that I may carry out my work according to your will.
Save me from all false desires,
from pride, greed, envy and anger,
and let me accept joyfully every task you set before me.
Let me seek to serve the poor
the sad and those unable to work.
Help me to discern honestly my own gifts
that I may do the things of which I am capable,
and happily and humbly leave the rest to others.
Above all, remind me constantly that I have nothing except what you give me,
and can do nothing except what you enable me to do.
St Maximilian: Pray for Us
Today's Music Suggestion: Holy, Holy, Holy Lord God Almighty
+In the Name of the Father, and of the Son, and of the Holy Spirit. Amen+
[To view and enjoy the full Readings for today TAP HERE – Opens in a new Window]