+In the Name of the Father, and of the Son, and of The Holy Spirit. Amen+
A Happy New Year Everyone.
May God's blessing remain with you and your family throughout 2015.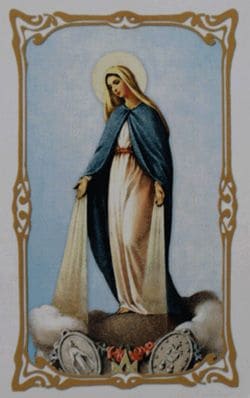 My Thanks: Thank you Lord, for yet another New Year. You have taken me thus far, another great milestone in my life. Celebrating the feast of the Mother of Jesus on this, the first day of the calendar year, is our great tribute to you.
Short Quote: So the shepherds "… found Mary and Joseph, and the baby lying in the manger. When they saw this, they repeated what they had been told about Jesus, and everyone who heard it was astonished at what the shepherds had to say. As for Mary, she treasured all these things and pondered them in her heart." (Luke 2:16-19)
Thoughts: Mary, how surprised you must have been when, unknown shepherds arrived at the stable where you had given birth to the precious Child Jesus. You must have been overwhelmed but yes, comforted by the watchful eye of Joseph.
A Private Invitation: Pause and exchange a 'New Year Greeting' with Mary as you would with a friend. Ask her to be your guide in all your works, actions and hopes for 2015. Mary is always ready to help, as only a Mother knows how, so invite her to join you today and remain with you for each of the next 364.
Mary Queen of Peace: Stay with me today and each of the coming 364, please!
Prayer to Mary: Memorare
Remember O Most Gracious Virgin Mary,
that never was it known
that anyone who fled to Thy protection,
implored Thy help or sought Thy intercession,
was left unaided.
Inspired with this confidence,
I fly onto Thee O Virgin of Virgins, my Mother;
to Thee I come; before Thee I stand,
sinful and sorrowful,
O Mother of the word incarnate,
despise not my petitions;
but in Thy mercy hear and answer me. Amen.
Today's Music Suggestion: – Ave, Ave Maria (Celine Dion).
God bless you and your family, in all that you do this year.
+In the Name of the Father, and of the Son, and of The Holy Spirit. Amen+
[To view and enjoy the full Readings for today CLICK HERE – Opens in a new window.]