Featured: Blessed Claudio Granzotto (1900 – 1947)
Blessed Claudio was born into a poor peasant and devout Catholic family at Santa Lucia di Piave, Italy. From a very young age he helped in the family fields and perhaps more so, after his father's death in 1909. When World War I broke out, Blessed Claudio was drafted into the Italian Army.
After Blessed Claudio's discharge from the army, he pursued studies in art and sculpture. He graduated with honours from the Academy of fine Arts in Venice and then joined the Franciscans. He chose to be a lay brother, rather than a Priest, and follow their rule of prayer and penance. By day, much of his time was spent sculpting and painting religious scenes but particularly of Jesus and the Saints. By night, he was often found in deep meditation to the Blessed Sacrament.
Following his early death at the age of 47yrs, many miracles were attributed to his intercession. He was beatified in 1994 by Pope John Paul II.
+ In the Name of the Father, and of the Son, and of the Holy Spirit. Amen +
Short Quote: When Jesus healed a deaf man, the people were completely astounded and said, "He has done everything well. He even makes the deaf hear and the mute speak. "(Mark 7:37)
Thought: What joy for the deaf man, to be able to hear again. Also, what joy in heaven, knowing another soul was destined to hear Jesus' message and one day, see the glory of heaven.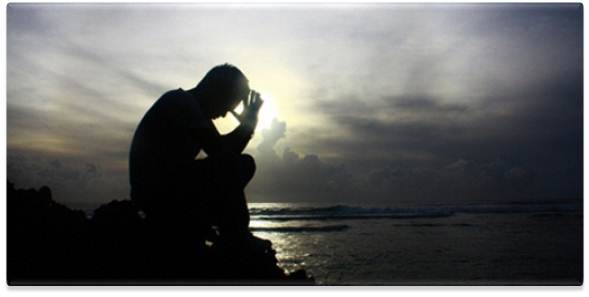 Private Reflection: God almighty, you show us your love in so many different ways, thank you for such wonders. This we ask through Jesus Christ our Lord.
Prayer: I Arise Today ~ St Bridget of Ireland
I arise today with a great strength:
God's power to guide me,
God's might to uphold me,
God's eyes to watch over me,
God's ear to hear me,
God's word to give me speech,
God's hand to guard me,
God's way to lie before me,
God's shield to shelter me and
God's host to secure me.
Blessed Claudio Granzotto: Pray for Us
Today's Music Suggestion: Amazing Grace
+ In the Name of the Father, and of the Son, and of the Holy Spirit. Amen +
[To view and enjoy the full Readings for today

TAP HERE

– Opens in a new Window]
(6th September 2015 ~ Mark 7:31-37)