Featured: The Archangels – Michael, Gabriel and Raphael
Although there is some variation in the recognised number of Archangels across Christian religions, common among most is Michael, Gabriel and Raphael. Michael and Gabriel are mentioned in the New Testament and Raphael in the Old.
We perceive the Angels and Archangels as having a very special place in God's Kingdom so, it follows that we often ask them for their help. Today is their feast day, set aside to celebrate their work and for us to once again, ask them to humbly carry our prayers to God the Father Almighty.
+ In the Name of the Father, and of the Son, and of the Holy Spirit. Amen +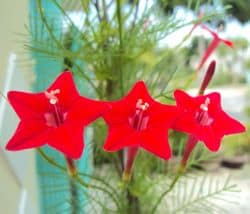 Short Quote: As Jesus assembled his group of twelve Apostles he said to them, "I tell all of you the solemn truth – you will see heaven opened and the angels of God ascending and descending on the Son of Man". (John 1:51)
Thoughts: The disciples witnessed what Jesus had promised.
Our time will also come!
Reflection: Holy Angels of God, watch over us, keep us in your loving care, guide us to the everlasting joy of God's Kingdom. This we ask through Jesus Christ our Lord.
Prayer: The Angels
Bless the Lord, all you His angels.
You who are mighty in strength and do His will,
intercede for me at the throne of God.
By your unceasing watchfulness protect me
in every danger of soul and body. Amen.
All Holy Angels and Archangels: Pray for Us
Today's Music Suggestion: Make me A Channel Of Your Peace
+ In the Name of the Father, and of the Son, and of the Holy Spirit. Amen +
[To view and enjoy the full Readings for today

TAP HERE

– Opens in a new Window]
(29th September 2015 ~ John 1:47-51)