Extract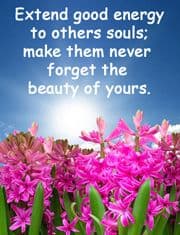 Who, Jesus asked, wouldn't call together "his friends and neighbours, telling them, 'Rejoice with me, because I have found my sheep that was lost.' (Luke 15:6)
Thought
Patience and perseverance! We must keep on trying to help and guide those who want to know about Jesus, children and adults, our family and friends. There are many.
Reflection
Lord Jesus, strengthen my understanding of other peoples needs and grant me the will and energy to share with them your good news Gospel.
Prayer: Christian Unity (John Henry Newman)
O Lord Jesus Christ,
when you were about to suffer,
you prayed for your disciples that they might all be one,
as you are in the Father,
and the Father in you.
Look down in pity on the many divisions
among those who profess your faith.
Heal the wounds which the pride of man
and the craft of satan have inflicted on your people.
Break down the walls of separation which divide Christians.
Look with compassion on all souls and bring them together
under the Holy Catholic Church.