Extract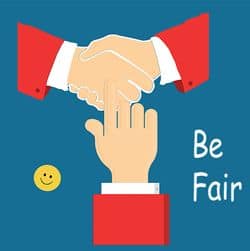 Jesus said, "Give, and it will be given to you: A good measure, pressed down, shaken together, running over, will be poured into your lap. For the measure you use will be the measure you receive." (Luke 6:38)
Thought
Jesus wanted the people to be fair and honest towards each other, always giving more than they expected to receive in return.
Is that what I plan to do today?
Reflection
Lord Jesus, I offer you my fair and honest actions of today for the greater glory and praise of our Almighty Father in Heaven. Amen.
Prayer: Guidance (Basil of Caesarea)
Steer the ship of my life, good Lord,
to your quiet harbour,
where I can be safe from the storms of sin and conflict.
Show me the course I should take.
Renew in me the gift of discernment,
so that I can always see the right direction in which I should go.
And give me the strength and the courage to choose the right course,
even when the sea is rough and the waves are high,
knowing that through enduring hardship and danger,
in your name, we shall find comfort and peace.