Extract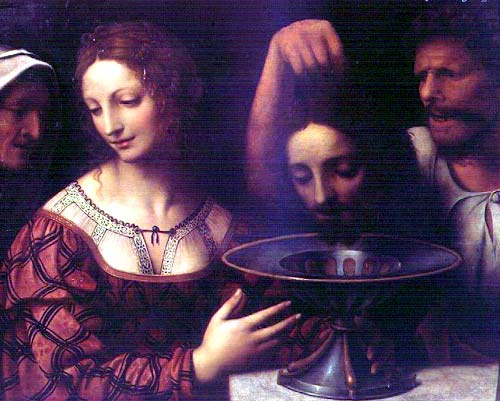 When King Herod was gruesomely asked for, "The severed head of John the Baptist", to please his family and dinner guests, he ordered John's immediate beheading, saying, "Whatever you want… I will give to you". (Mark 6:23)
Thought
Does anyone other than God, own the life of another?
We could also ask, what is wealth, how much do we actually own? Nothing!
Reflection
Lord Jesus, all that I have is yours, it was never mine anyway.
Jesus, grant me the grace to see and serve, only you.
Prayer: Faith (St Benedict)
Gracious and Holy Father,
give us the wisdom to discover You,
the intelligence to understand You,
the diligence to seek after You,
the patience to wait for You,
eyes to behold You,
a heart to meditate upon You,
and a life to proclaim You,
through the power of the Spirit of Jesus, our Lord. Amen.
Private Moments
Hymn: My Jesus My Saviour
Almighty Father, thank you for this new day. Bless me and keep me safe.

Lord Jesus Christ,  guide me in my work, silence my fears and accept my achievements as a small gift of thanks to You.
Related Link: Full Gospel Readings For Today
---
Today's Prayers contd: