Extract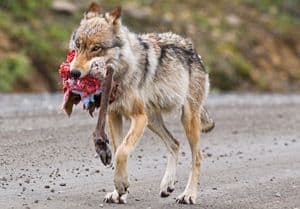 When Jesus was preparing his disciples for their ministry, he said to them, "I am sending you out like sheep surrounded by wolves, so be wise as serpents and innocent as doves". (Matthew 10:16)
Thought
For anyone preaching Jesus' ministry today, the same challenges await them. They will meet many people determined to stand in their way!
Reflection
God our Father, assist those who promote vocations to your Church. May their work inspire an abundance of Priests and Religious who will lovingly shepherd Your people.
Prayer: Miracle Prayer
Lord, Jesus, I come before you, just as I am.
I repent of my sins, forgive me.
I give you my entire self.
I invite you into my life, Jesus.
I accept you as my Lord and Saviour.
Heal me, change me,
strengthen me in body, soul and spirit.
Cover me with your precious blood,
and fill me with your Holy Spirit,
I praise you, Jesus. I thank you, Jesus.
Private Moments
Hymn: Worthy Is The Lamb
Almighty Father, thank you for this new day. Bless me and keep me safe.

Lord Jesus Christ, guide me in my work, silence my fears and accept my achievements as a small gift of thanks to You.
Related Link: Full Gospel Readings For Today
---
Select from: