Information
We have a duty to tell others about God but that can be extremely difficult. If for instance, people are unreceptive, it's easier to drop the subject. The weather, recent news, world volcanoes… they are all more comfortable discussion topics!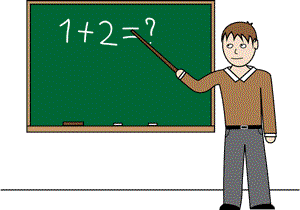 Don't worry, for most of us, our actions speak more loudly than any of our words. A daily routine, centred around the sacraments, will create a lasting image in searching eyes. Joy, love, respect… giving time to families, the poor and disabled; they will get noticed.
Our Faith Projects at Daily Prayers are a small drop in the world's vast ocean of need. Our collective Church carries the heavy burden of creating a vibrant body of people to pronounce the Word of Jesus. Every small contribution from members is a help to her so, we must try.
Our Support
We support the education of Priests and Nuns and provide religious materials for the communities that we serve. Our projects include:
i) Bursaries
We make 3-5 bursaries available, as a contribution to the education fees of a small number of trainee Priests and Religious in SE Asia.
ii) Prayer Book
We distribute our FREE, pocket-size and personalised Daily Prayer Book to people in the communities we work and who request it. The Prayer Book is presently available in English and Vietnamese.
iii) Free Prayer Book Downloads
We will continue to compile more Prayer Booklets for Novenas and the Sacraments and make them available as FREE downloads from our website homepage.
iv) Daily Prayer Website
We will add new materials to this website and work with interested others to extend its daily use.
---
Related Links
Sample copies of our Daily Prayer book as printed in:
Vietnam: English pdf and Vietnamese pdf (March 2016)
Philippines: English pdf (May 2017)
---
Additional Info: Our expenditure has ZERO on-costs. Our program delivery is 100% free of personnel costs or other administration fees. All funding goes directly to the named cause. Projects are long-term, generally a minimum five year commitment.
---
Don't forget to pray for those who pray for you:
Lord Jesus, our Master and Teacher,
you formed your disciples through Word and example.
You loved us deeply to the point of death.
Teach me how to love others as you loved us,
with firmness, kindness and an understanding heart.
May your Spirit in me, reach those whom I find difficult to understand and help.
Lord Jesus, grant me true humility, infinite patience, prudence and a right judgment.