Featured Saint: St Oengus of Clonenagh: (Died Approx. 824)
St Oengus was born in Clonenagh, Ireland. He was educated at a monastery founded by St Fintan. St Oengus became a Priest and was later appointed Bishop. In his early life he lived as a hermit, in constant prayer and solitude. He became known as the "Servant of God" because of his visions of Angels. As a learned man, St Oengus is known for his writings and, of course, his firm support of the Christian faith which led to his martyrdom in approximately 824.
+In the Name of the Father, and of the Son, and of the Holy Spirit. Amen+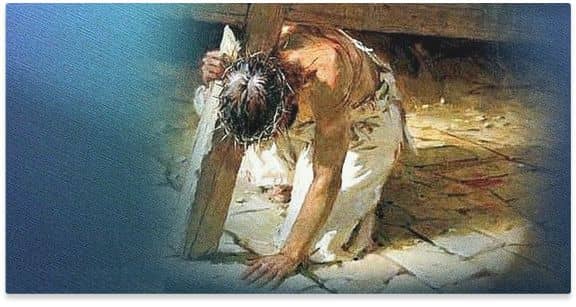 Short Quote: Jesus said, "Do not think that I have come to abolish the law or the prophets. I have not come to abolish these things but to fulfill them. … whoever obeys them and teaches others to do so will be called great in the kingdom of heaven". (Matthew 5:17, 19)
Thoughts: Faith is my best friend, next to God!
Reflection: How lucky we are to have heard the word of God, believed and obeyed. May our example to others encourage their curiosity.
Prayer: Solace
May Christ support us all the day long,
till the shadows lengthen,
and the evening comes,
and the busy world is hushed,
and the fever of life is over
and our work is done.
Then in his mercy
may he give us a safe lodging,
and holy rest
and peace at the last. Amen.
St Oengus: Pray for Us
Today's Music Suggestion: Here I am Lord.
+In the Name of the Father, and of the Son, and of the Holy Spirit. Amen+
[To view and enjoy the full Readings for today TAP HERE – Opens in a new Window]